About
Care Pharma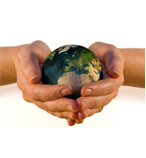 Care Pharma Chem, one of the fastest growing companies engaged in the business of research, manufacturing and marketing of COTAB ready-mix film coating system for the pharmaceuticals, neutraceuticals, veterinary, herbal & ayurvedic Industry. We are committed to on time supply and consistent quality.

We, manufacture ready to use film coating material for solid oral dosage forms for Normal Film Coating, Functional Coating & speciality Products.

We have our head office at Ahmedabad ? one of the most important industrial center in the western part of India. Our state of the art manufacturing facility & ultra modern application laboratories located at Vadsar, which is 35km away from Ahmedabad. The specialized machineries and instruments at our production facilities & Q.C. adhere to latest technology & cGMP Standard.

We believes that people make all difference to products and processes, for our people represent the intellectual capital we possess. We have been successful in attracting, retaining, training and empowering the best of talent. A highly qualified and motivated team of professionals looks after different aspects of the company. An equal opportunity employer, we have created an atmosphere that encourages merit and values knowledge, hard work and commitment.

Our customers can be assured that the raw material chosen for use in our formulations are specified to meet or exceed current domestic and/or international regulatory standards.

We provide technical assistance to our customers for new product development as well as after sales standardization of the film coating process & trouble shooting at the customers site as well as at our application laboratory.


GST Details of company :
Name: Care Pharma Chem
Address: Survey No: 552/2, Nr. Biotech Vision Care, Vadsar Khatraj Road,
Vadsar -382721. Tal: Kalol, Dist: Gandhinagar. (Gujarat)
Tel: 9825212693. Email: response@carepharmachem.com
VAT TIN No: 24060105595
CST No: 24560105595
PAN No: AAFFC7681J
GST Registration No: 24AAFFC7681J2Z6
Mfg. Licence No: G/25/2201 from 31/05/2017 to 30/05/2022
G/ 28/1619 from 31/05/2017 to 30/05/2022
HSN Code of Product: Ready mix tablet coating material -- 32050000
Film Coating , Enteric Coating , Moisture Barrier Coating, Flavoured Coating, Transparent Coating...